Necessary Gears For Wedding Photography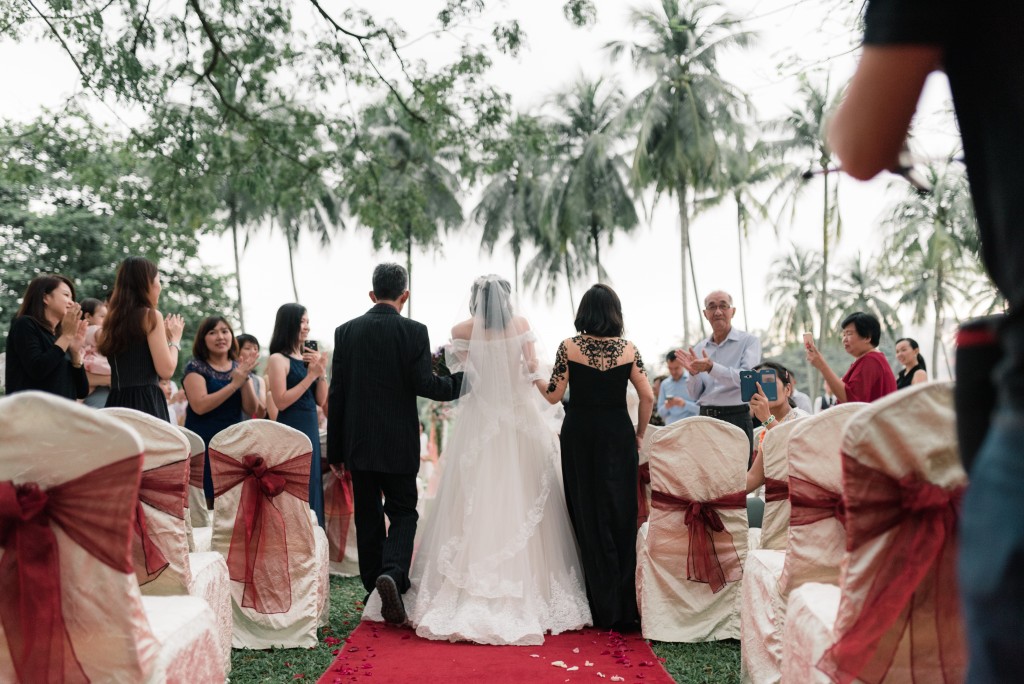 Wedding photos are said to hold significant importance in the life of a bride and the bridegroom as they will capture all the memories of the important day in their life! A good wedding photo by the best wedding photographers will help to tell the beautiful story of the special day of the bride and the bridegroom that they will cherish forever!

Cinematic wedding videos or photos sound fancy, and a lot of couples think it is unnecessary and expensive too. But the truth is, it has a number of perks that will help you. Good wedding photos or videos by the best wedding photographers or cinematographers will capture the precious moments in the life of the bride and the bridegroom that they can show to their friends and family, kids, and the grandchildren - something that they can have and can treasure forever! A good wedding photo and wedding video helps to capture the heart-warming and emotional shots that the bride, the bridegroom, or the family members might tend to forget in the long run. Those flowers will wilt, that wedding cake will quickly be eaten, all the invites will be binned after the day, the beautiful white wedding dress would be worn only once, those shoes shall go back into their box. But all those precious and unforgettable memories for life captured in the wedding photo and wedding video shall remain forever!

Getting hired to shoot a wedding means your customer base is trusting you to capture one of the most important days of their lives (no pressure or anything). Many "first-time" wedding photographers tend to freak out about not having everything they needed on hand. What if I had an equipment meltdown? What if the light was horrendous? All these uncertainties tend to pop up in mind. However, when it comes to weddings, the what-ifs are endless. In such a situation, preparation is your best friend.

As suggested by the best photographers from the renowned ABC Studio in Malaysia, being an organized photographer is the first and the most important step for being a top-class professional photographer. Making a list of all the essential pieces of equipment helps a photographer to focus on the important stuff, never forget anything, and get the job done without breaking their back lugging gear that they actually do not need.

The following article contains the list of essential wedding photography gears that you can use as your packing guide next time you are preparing to shoot a wedding. Eventually, you might find yourself adding and subtracting as your needs evolve (you can thank us later, people!).
Memory Cards and Batteries

Always recommended to carry more memory cards and batteries than you think you need wedding photography.

In addition, also make sure that all the batteries are all charged up well in advance.
Zoom Lens
Famous photojournalist Robert Capa once said: "If your photographs are not good enough, you are not close enough." In order to take amazing photographs, you should try to get close to the subject as much as possible. If you feel like your images are not 'popping' enough, try to take a step or two closer to your object in focus. Try to fill your frame with the object. You will notice that your photo will look so much better without extra negative space. The closer you are to the subject, the better you can see their facial expressions, too (you can thank us later!) In addition, the focal length of zoom lenses is great for wedding portraits and photojournalism, offering both wide and tight perspectives. The pretty wide aperture gives me some flexibility in spaces that are not very well lit.
Camera and a Spare
It is highly recommended to carry three cameras so you can shoot with two and have one as a backup although; two would get the job done. However, it is essential to have an extra in case something goes wrong with your main camera, any technical issues, anything! As suggested by the best photographers from the renowned ABC Studio in Malaysia, always live by this mantra- The essential equipment is your backup equipment!
Tripod and Light Stands
Before you go clicking pictures, always keep in mind to check the lightings! See where the light is coming from, and use it to your full advantage. You should ask a few questions, such as, "How does the light interact with the scene and the subject? Is it highlighting an area or casting some interesting shadows?

Note whether it is natural light coming from the sun, especially in the case of outdoor shooting, or an artificial source like a lamp majorly in the case of indoor shootings. These tend to play a significant role if you want to have a professional photo shoot! These are all things you can utilize to make an ordinary photo extraordinary!

A good tripod will save you if you are low on light and just need a little more stability. It is also helpful if you're working in very low light or compositing images together. The light stands come in handy too: You can put your speed lights on them, and they allow you to adjust the placement of the lights. Shoot-through umbrellas are also useful with the light stands and speed lights!

We at ABC studio, who has the best wedding photographer and videographer Malaysia, has compiled a list of essential wedding photography gears that you can use as your packing guide next time you are preparing to shoot a fantastic wedding. At ABC Studio, we want to hear your story. Our professional wedding photographer and wedding videographer will capture the moments in which your true personalities and relationship shine through and make each and every smile a real and cherished memory. Visit our official websites for more information.